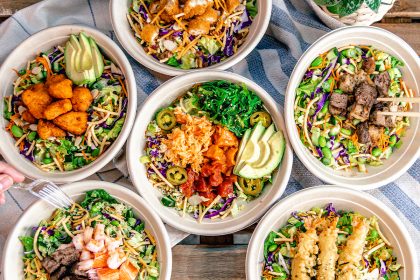 Hi Ninjas!!! ✌
Here at Sus Hi Eatstation, we're always trying to come up with new nutritional ways to add something special to the menu. While we still have our incredible bowls, rolls, and burritos ready to customize to all your sushi desires, we thought we'd try something different, something no other sushi restaurant has done before…
Sus Hi is now offering salads!!!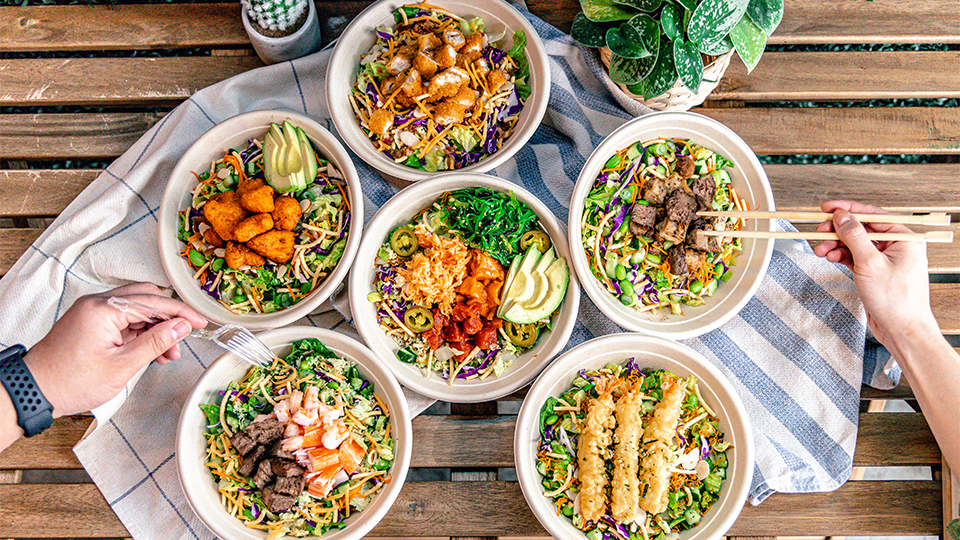 No, not just any kind of typical salad, we are introducing six unique, incredibly delicious salads that are topped with your favorite sushi toppings like spicy tuna, or our yummy fried cauliflower, and even a brand new sauce we are introducing called sriracha honey mustard!! Sounds super yummy!!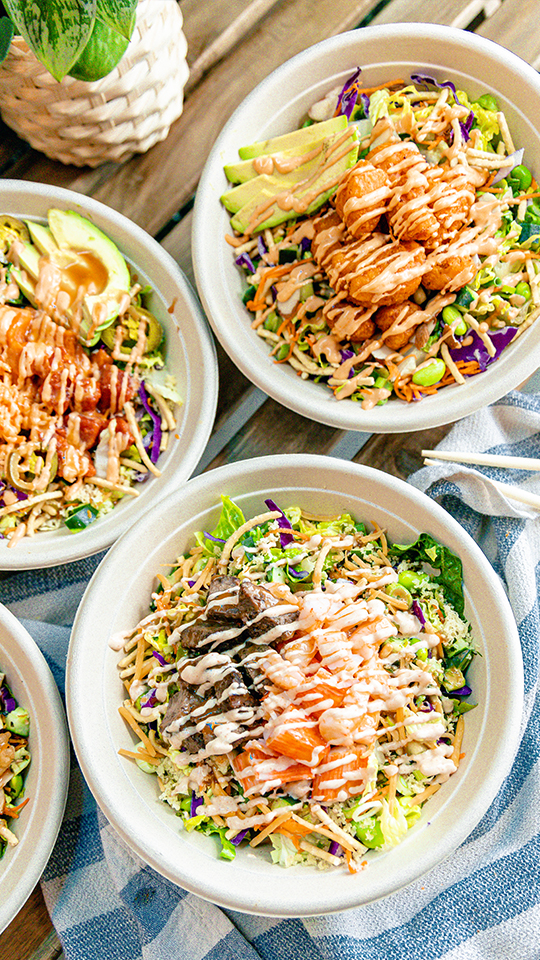 So why salads you still might be asking yourselves…I'll tell you why. Our loyal and devoted customers are used to visiting their local dojo's and having the option to select from our list of favorites instead of customizing and creating their own sushi rolls, rice bowls, burritos, and of course mini nori, so Sus Hi thought, we should totally make salad favs too! So they did, and they're amazing!!!
These are salads you can't get anywhere else, and they have already been taste-tested by your well trusted local ninjas and they happily approved each one! Best part is that there is something for everyone, whether you like fish, chicken, or just veggies, we got you covered!!
Below is our six brand new salad favorites including all the delicious toppings they come with!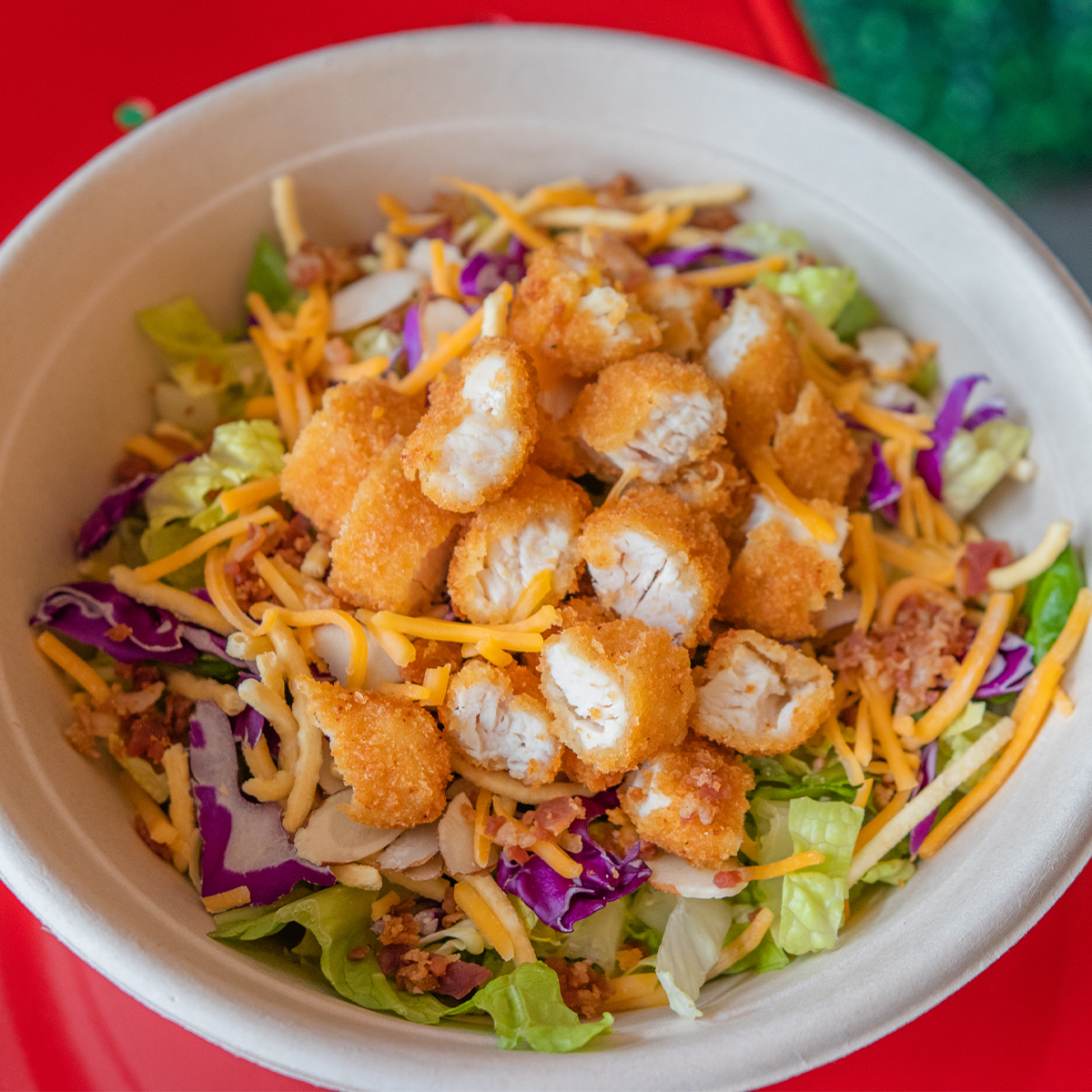 1. Crispy Chicken Salad- For our chicken tempura lovers!
proteins:
Cooked chicken tempura
toppings:
cheddar cheese
bacon bits
wonton noodles
sliced almonds
purple cabbage
sauce:
sriracha honey mustard
number of calories:
803 calories

2. Lo Cal Salad- For our calorie conscious crew!
proteins:
grilled chicken
grilled steak
toppings:
cucumber
scallions
purple cabbage
carrots
wonton noodles
edamame beans
sauce:
sriracha honey mustard
number of calories:
515 calories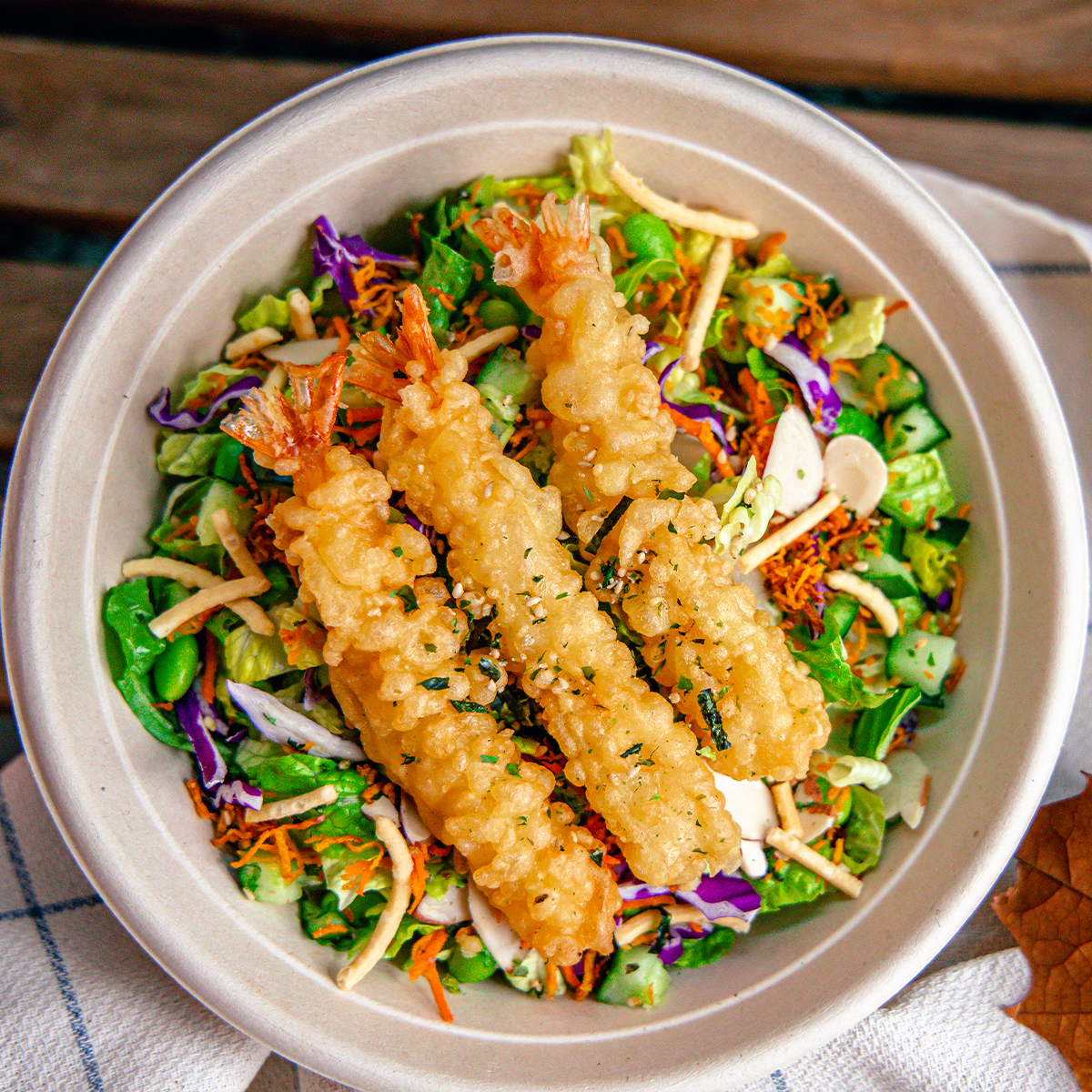 3. Mango Shrimp Salad- For our sweet seafood babes!
proteins:
shrimp tempura
toppings:
mango
sliced almonds
wonton noodles
carrots
edamame beans
nori seasoning
sweet potato flakes
purple cabbage
cucumber
sauce:
mandarin sesame
number of calories:
525 calories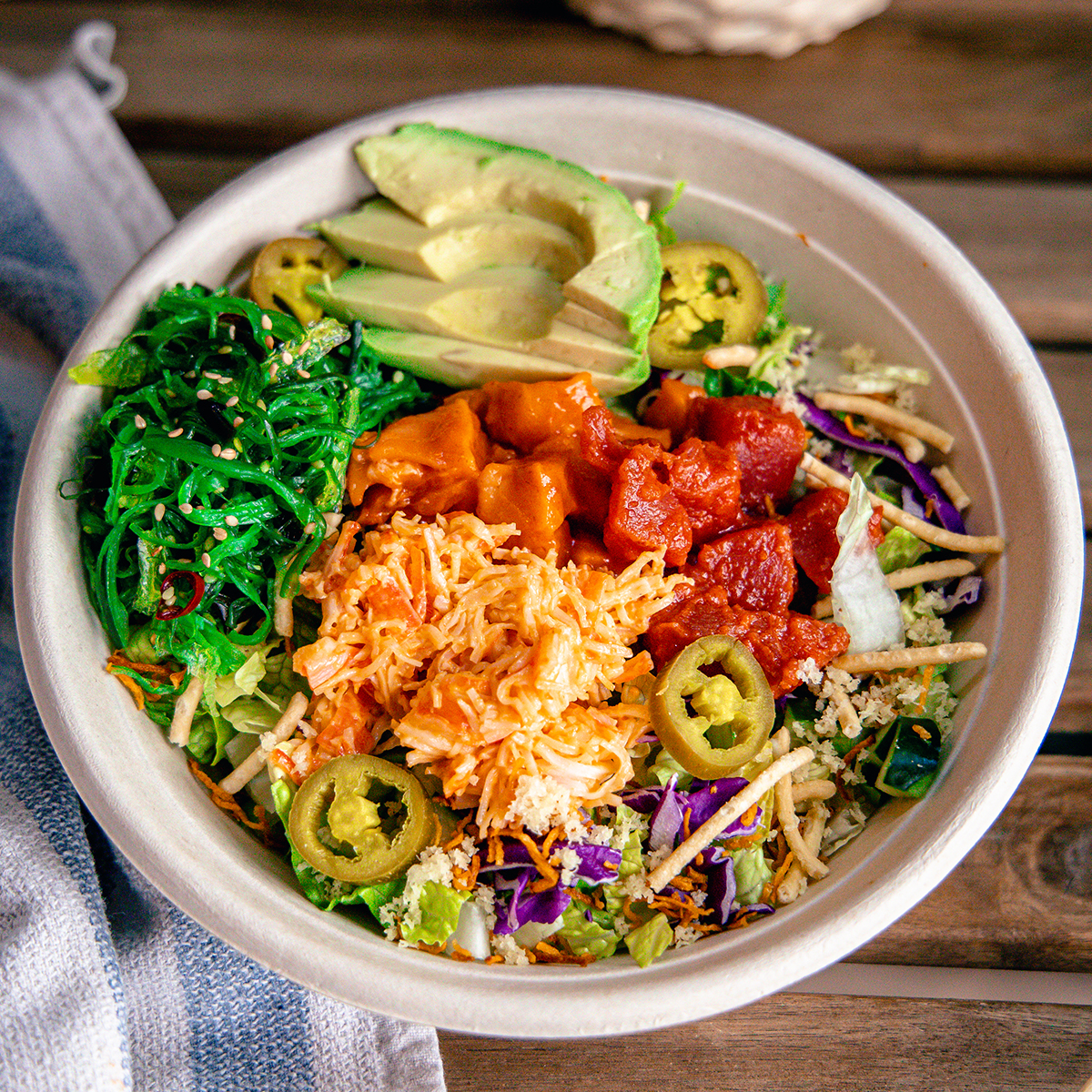 4. Ring of Fire Salad- For our spice fanatics!
proteins:
spicy tuna
spicy salmon
spicy krab
toppings:
jalapenos
scallions
cucumber
purple cabbage
sweet potato flakes
tempura flakes
chili powder
seaweed salad
avocado
wonton noodles
sauces:
spicy mayo
triple x
number of calories:
792 calories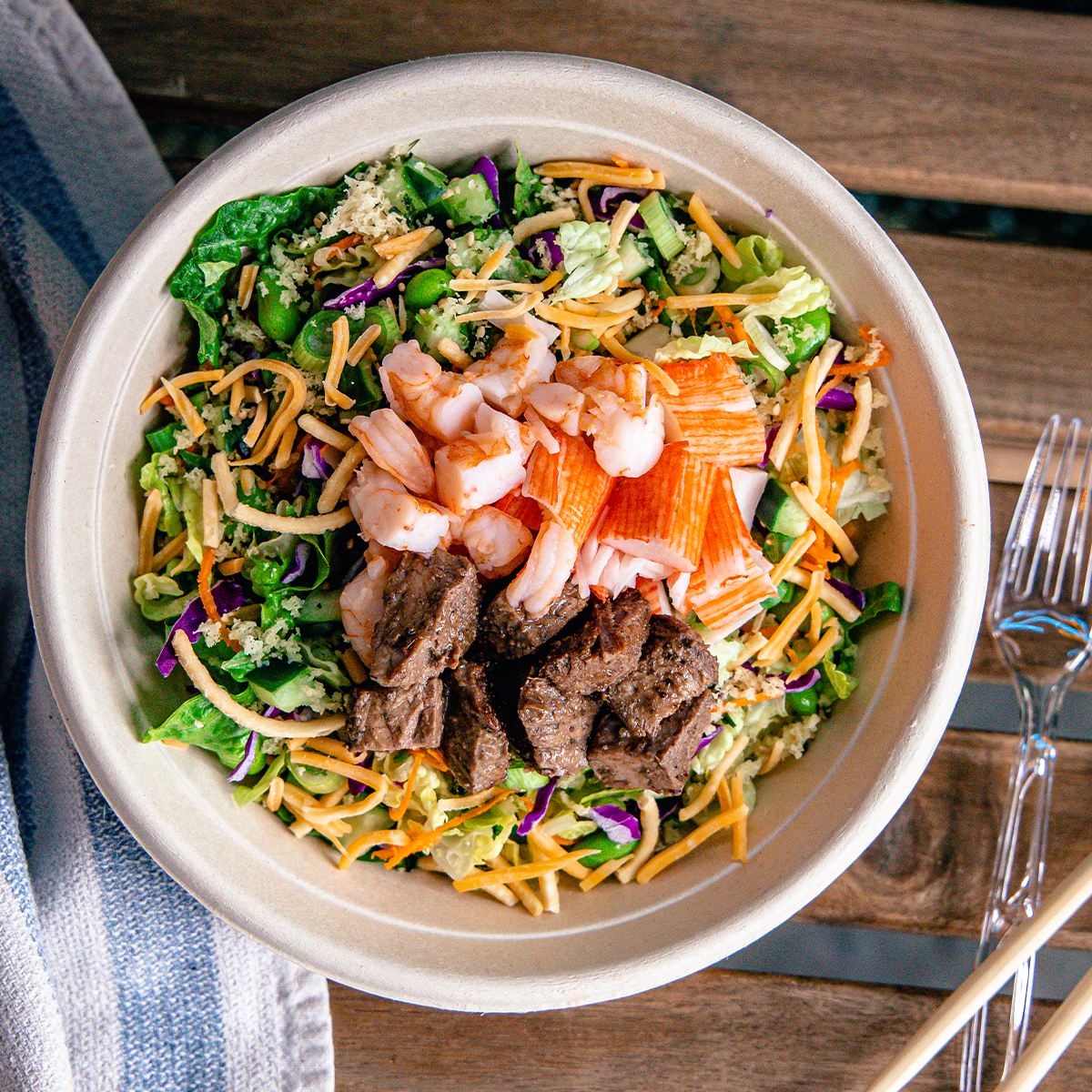 5. Swimming Cow Salad- For our steak and seafood club!
proteins:
krab
cooked shrimp
grilled steak
toppings:
cucumber
wonton
carrots
purple cabbage
cheddar cheese
tempura flakes
nori seasoning
sesame seeds
sauces:
white sauce
triple x
number of calories:
666 calories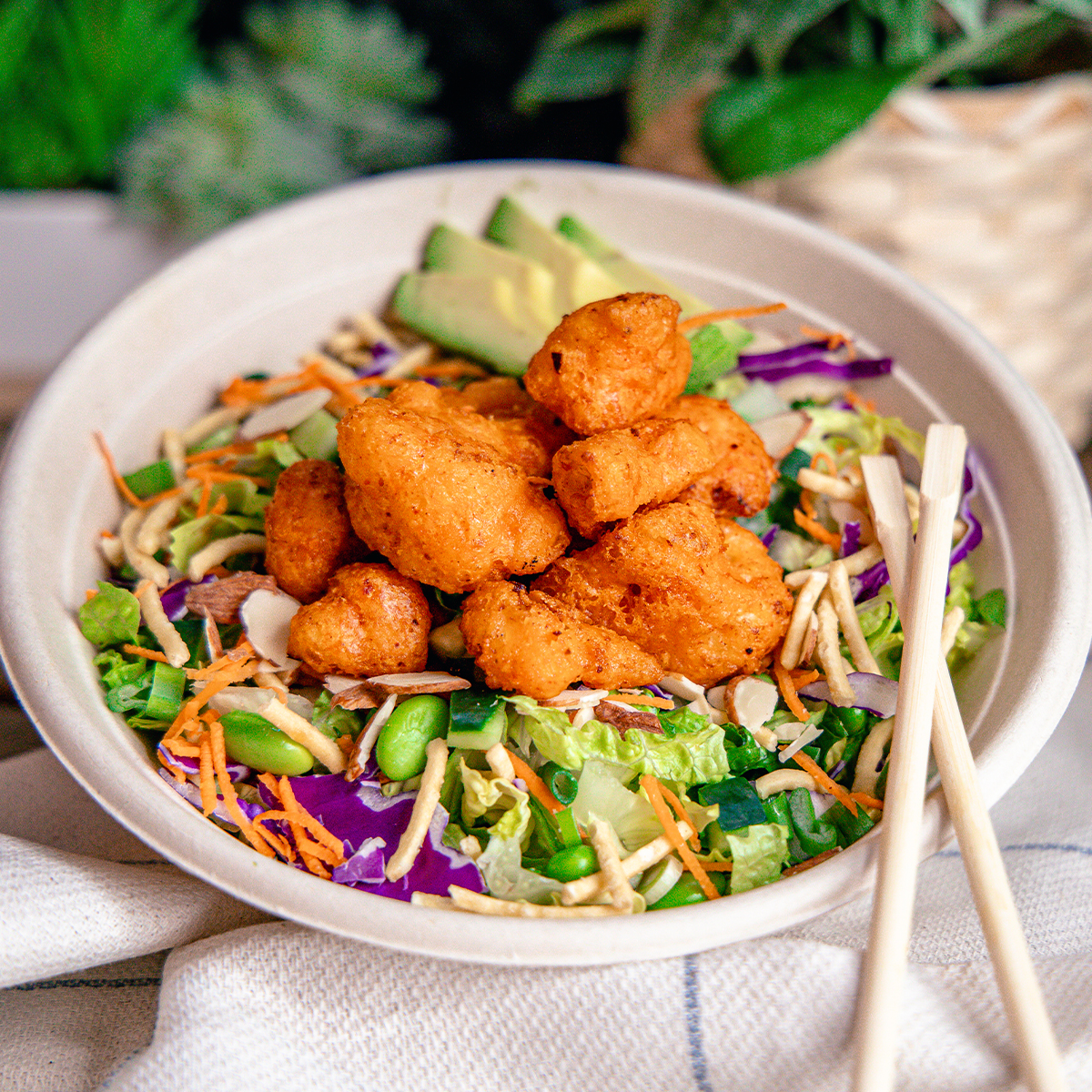 6. Zen Salad- For our vegetarian boos!
proteins:
spicy cauliflower
toppings:
avocado
purple cabbage
cucumber
edamame
scallions
carrots
almonds
wontons (2 scoops)
sauces:
sriracha honey mustard
regular white sauce
number of calories:
883 calories
You can get your hands on any of these six delicious salad presets at any of your local dojo's starting this Wednesday!!! So hurry in and try one or all of these delicious salads, your mouth will thank you later 😋
Click here to order and get $2 off any Salad Favorite! Deal starts 2/24 and ends 3/5! Just use code: 2OFFSALAD at checkout! You're welcome 😉
Bye for now Ninjas!! 👋