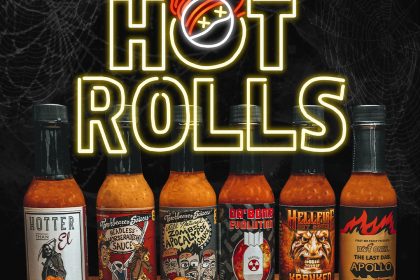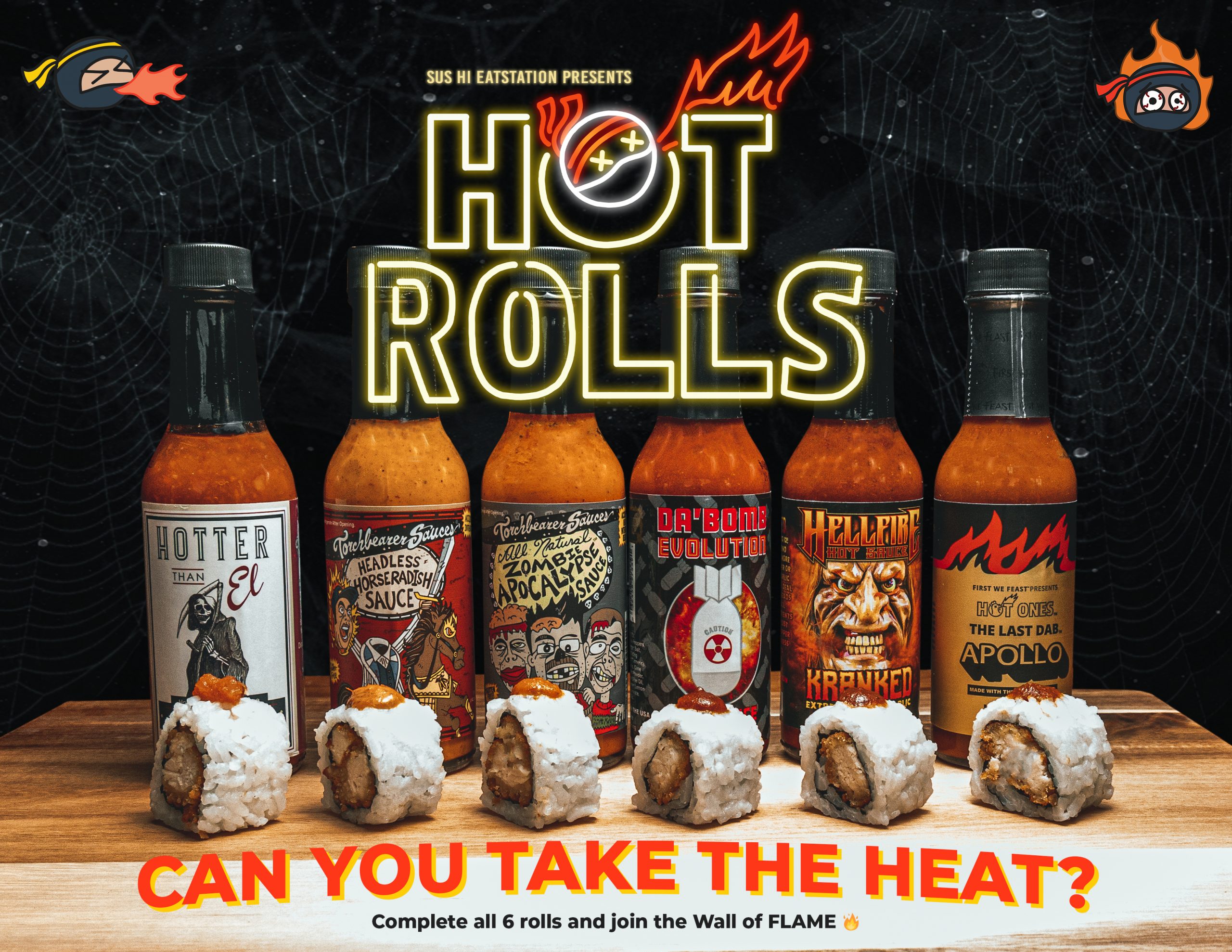 Hiya Ninjas and Welcome Back! 😀
It's been a bit but we're back better than ever, and we're bringing you the latest sizzling new promotion that's already launched in all dojos! No but seriously your mouth may not forgive you…don't say we didn't warn you 🥵
Hot Rolls are back!! And yes they're still extremely hot! 🔥
Sus Hi is bringing Hot Rolls back for the second time but with a twist, we have a whole new line of hot sauces for you to tempt your fate. Of course we have to give credit where credit is due, we were inspired of course by the Youtube show First We Feast: Hot Ones, hosted by Sean Evans! The show has been a massive hit since its inception, with thousands of celebrity guests taking on the Hot Ones challenge which is not an easy feat, but if you're up for the challenge, we are bringing Hot Ones to you for a limited time, do you think you have what it takes?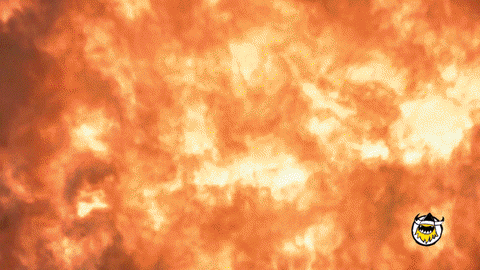 To give you a little idea of what you're in for, we are sharing a list of the 6 new hot sauces and what to expect when you sign up for the Hot Ones Challenge! 
Here are our 6 Hot Ones hot sauces! 
Hotter than El 🤒

Headless Horseradish 🤬

Zombie Apocalypse 🧟

Da Bomb Evolution 💣

Hellfire Kranked 👹

The Last Dab 👿
Each Hot Rolls challenge comes with 6 rolls which have:
Chicken Tempura

Covered in Hot Sauce

Comes with a drink & ice cream
We are doing an in-store challenge for all of our Dojos:
Finish all 6 rolls to complete the challenge and join the hall of FLAME! Plus get a fire enamel pin 🙂

Submit your reaction video on Instagram or Facebook and tag #hotrollschallenge and #sushieatstation to get a tshirt

A challenge customers can try for themselves is eating all hot rolls with NO drink 😭 Good Luck with that!!

Sweating and crying is totally normal when ingesting these sauces but whatever you do,

DO NOT

touch your eyes after making contact with the sauces, you'll thank us later!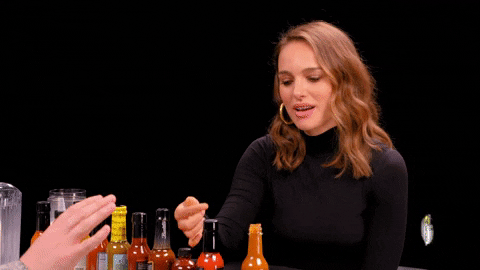 All jokes aside, these sauces are extremely spicy so you must be 18 years or older to purchase. Again, Buy at your own risk! For a limited time only. 
Are you up for the challenge Ninjas? Make sure to tag @sushieatstation in all of your Sus Hi Hot Ones challenges and Good luck to all!! 
Until Next Time Ninjas ✌️