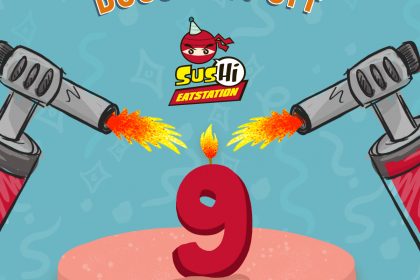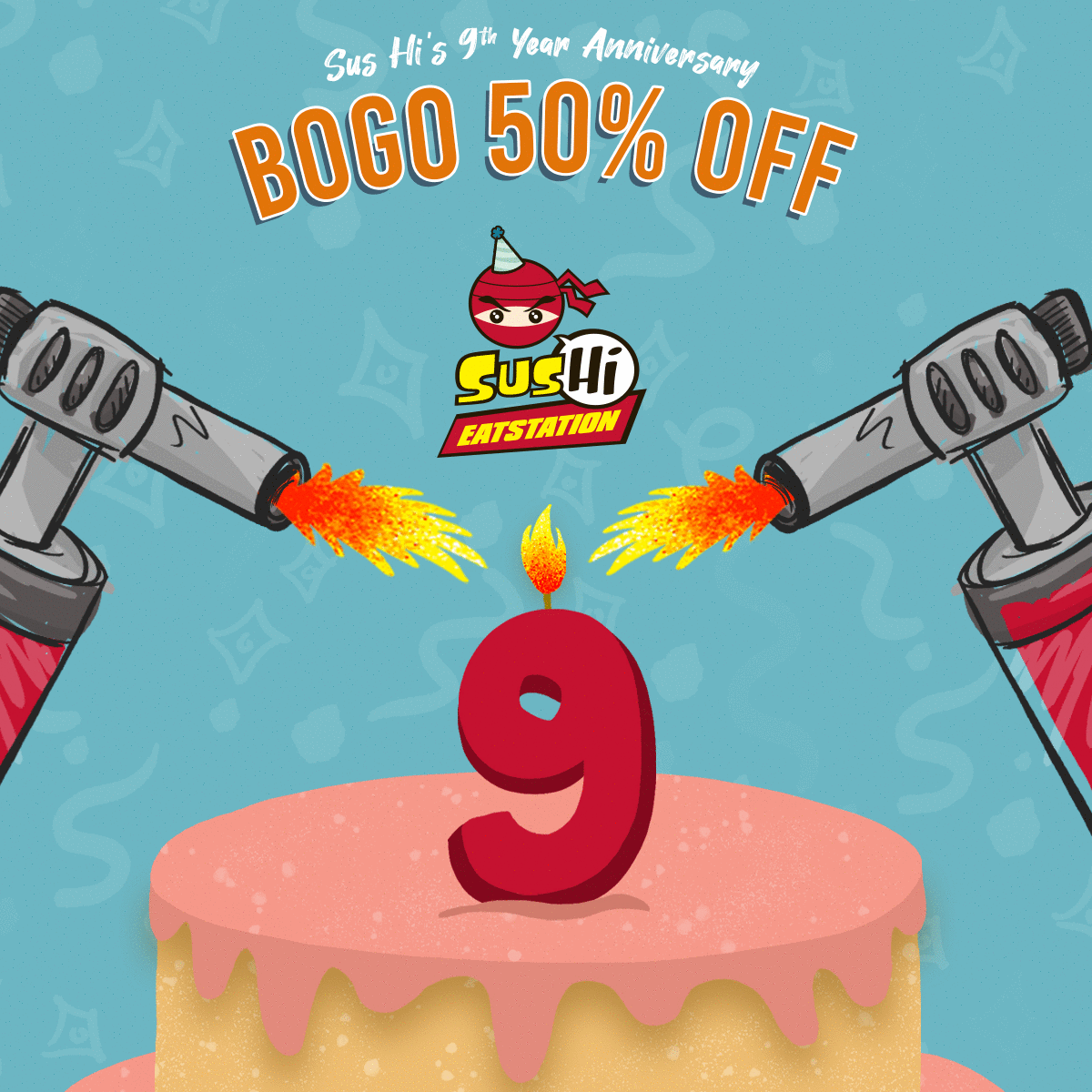 HAPPY 9 YEARS to us!! 🥳
We will be celebrating TODAY with:
🎂 #1: BOGO 1/2 OFF deal at all Dojo locations! Get it on rolls, bowls, burritos, & mini nori. Deal available in-store or on the app. Just use code: BOGO50. Click here to place your sushi order online!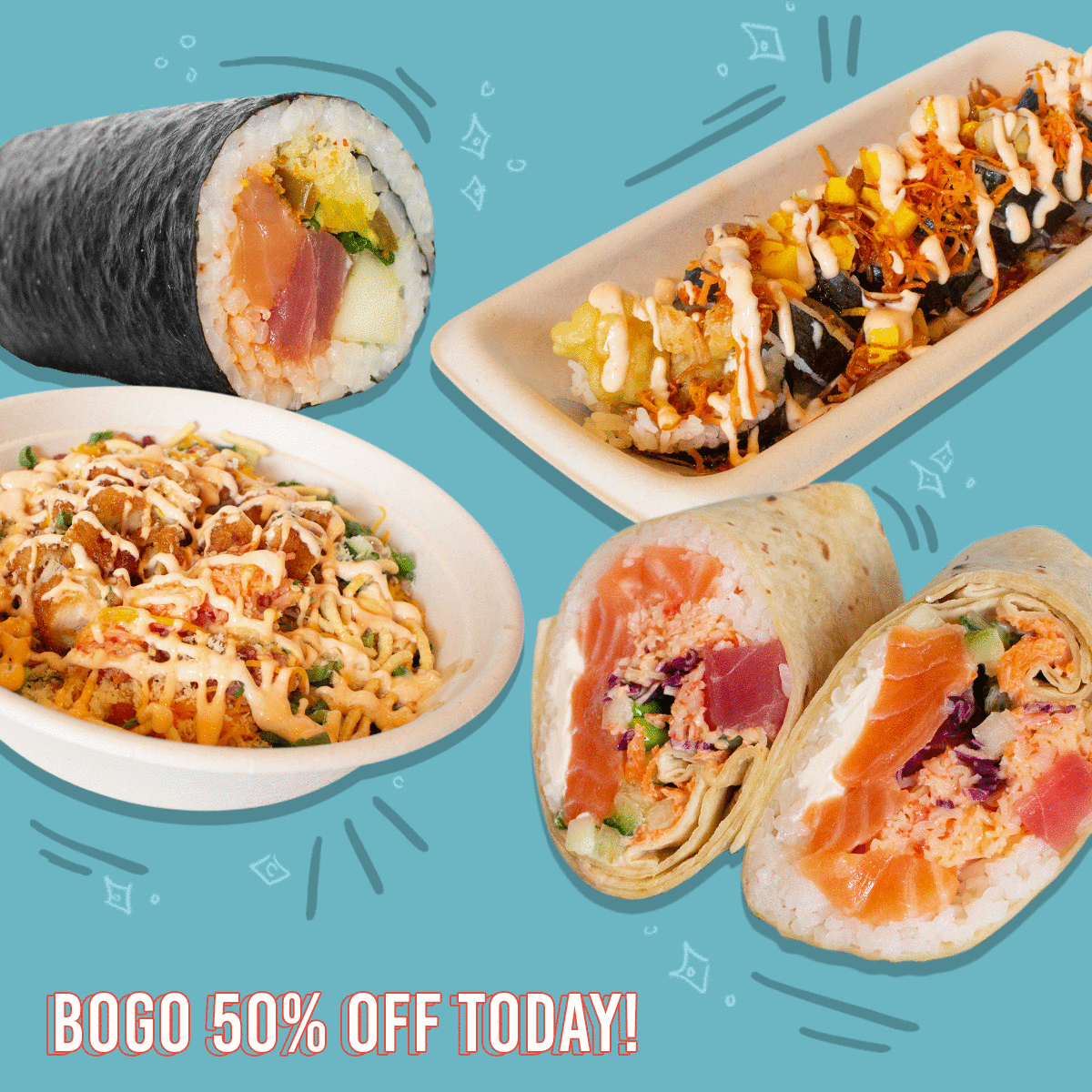 🎂 #2: Tag a friend competition and win $200! (Competition held on Instagram and Facebook) Winner will be announced tonight!
🎂 #3: Post a photo of yourself at any of our Dojos, tag us on Instagram, and get a chance to win this free Sus Hi t-shirt!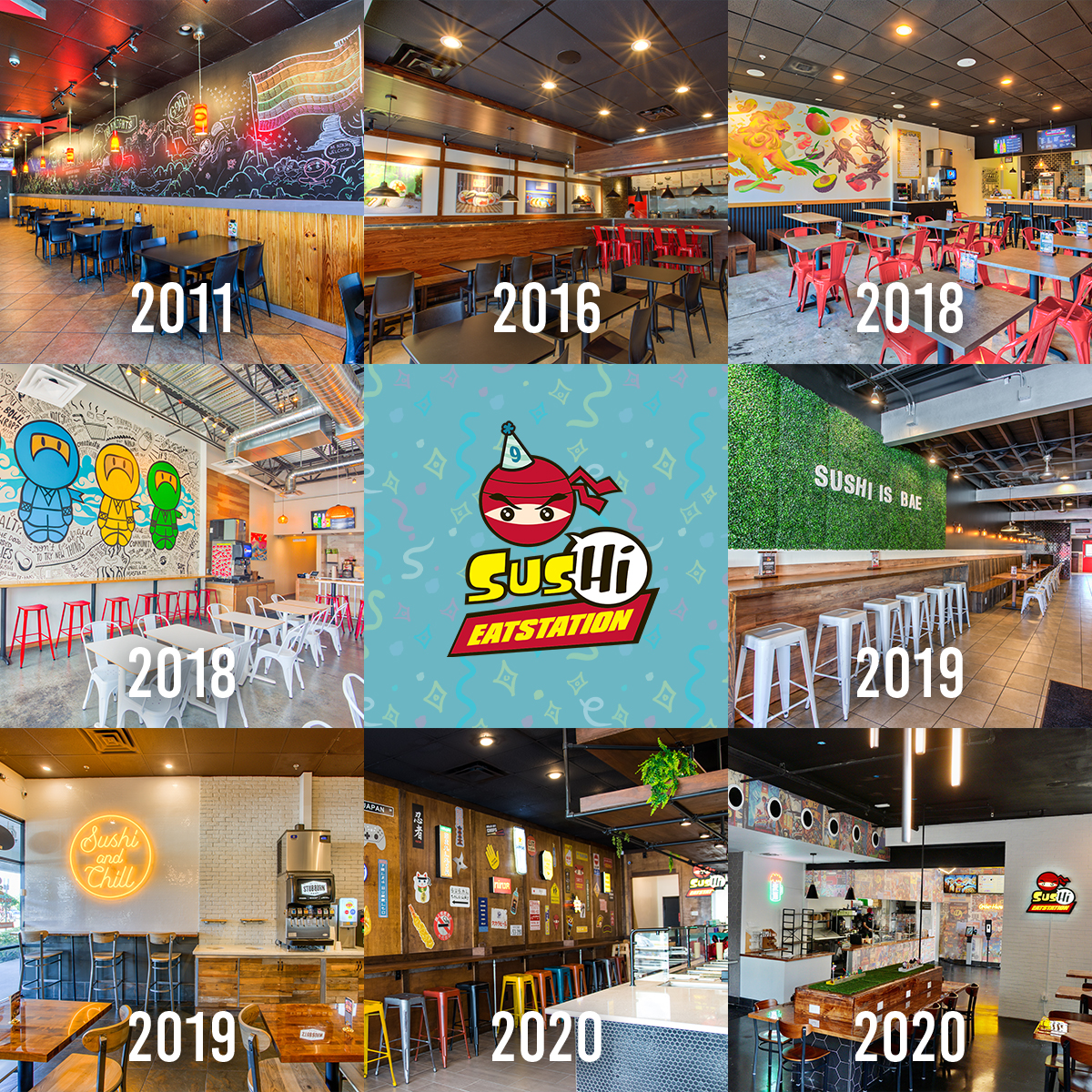 What a dream this journey has been for us.
🍣 2011:
We opened our very first Dojo right across from UCF in East Orlando. Anyone still remember those first Sus Hi days?
🍣 2016:
Our first time expanding! What a humbling experience to create a new Dojo in a completely different area. Altamonte Springs has grown so much!
🍣 2018:
This was our first time expanding to two different markets in one year! This was when things really picked up speed for us. Lake Nona and Millennia, we love you!
🍣 2019:
Two more! East Colonial – our hometown of Asian town. COO, Teresa aka Grandmaster Miso Eel, grew up in this area. She is grateful to make an impact in her community! Then we opened on Chicksaw near FL hospital later that year. Everything you see in there was hand-built by the owner!
🍣 2020:
Wow, where do we even begin with this year? Started off the year with Covid, but we still managed to open our first ever Dojo outside of Orlando in Tampa!! And just last weekend we opened our first location in Gainesville!!
9 years we've been in the making, and 8 Dojos have been born (Psst.. 9th Dojo coming soon!) We couldn't be more grateful for you all and our entire Sus Hi team. Without you, we would NOT have made it this far. So THANK YOU from the bottom of our hearts. We love you. We love you. & We love you. ❤️💛 Now let's party with some sushi!! 🎉🎉🎉