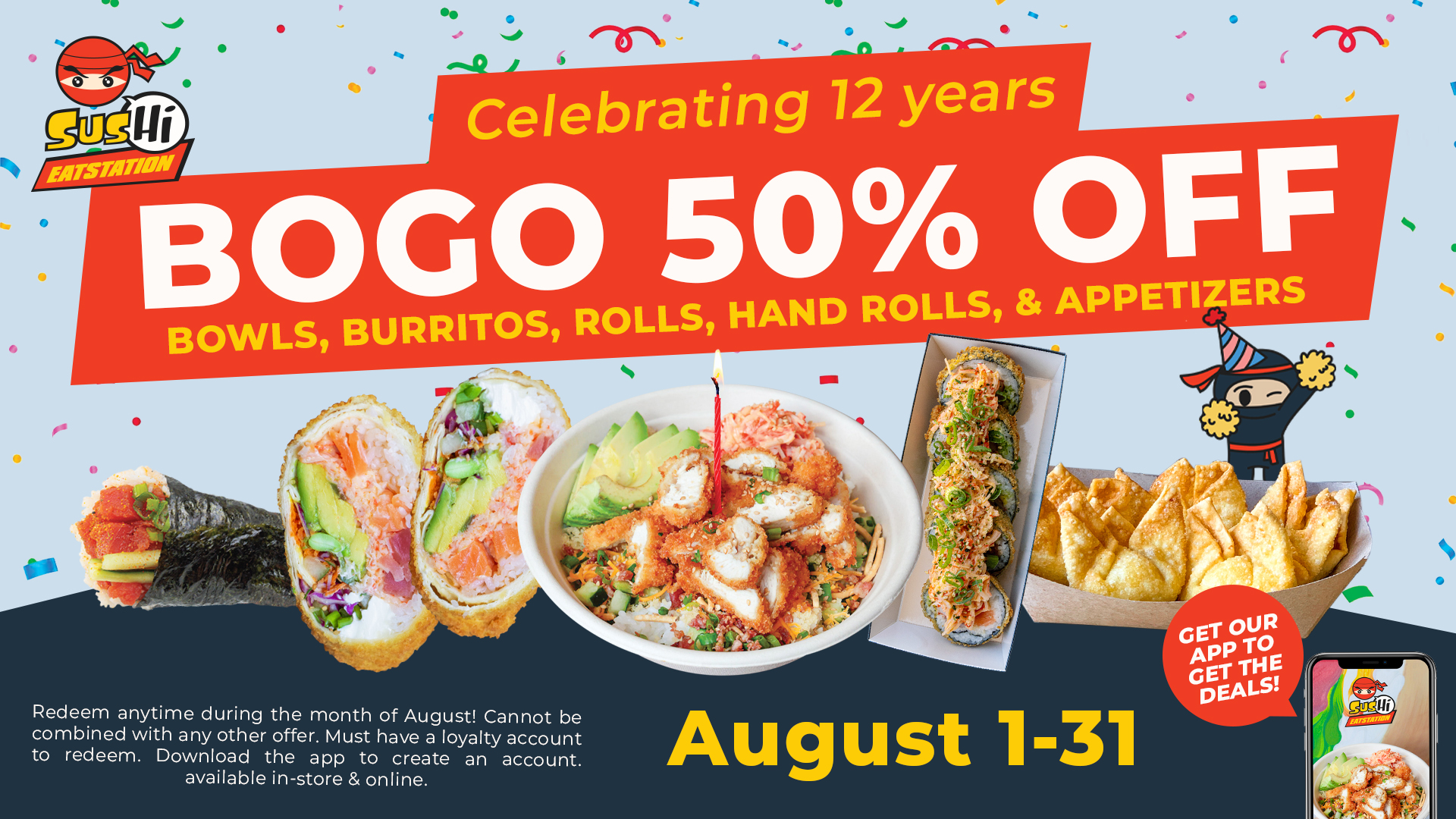 Sus Hi Eatstation, the popular Japanese-inspired fast-casual restaurant, is gearing up to celebrate its 12th year anniversary with a month-long extravaganza. This special event will feature five different buy one, get one 50% off deals on bowls, burritos, rolls, hand rolls, and appetizers. In addition to these fantastic offers, Sus Hi Eatstation will also be hosting a massive giveaway on their social media platform, where one lucky winner will receive free Sus Hi for an entire month! Let's dive deeper into the details of this anniversary celebration.
The Deals:
1) Buy one bowl, get another bowl 50% off
2) Buy one burrito, get another burrito 50% off
3) Buy one roll, get another roll 50% off
4) Buy one hand roll, get another hand roll 50% off
5) Buy one appetizer, get another appetizer 50% off
With these 5 epic deals, you'll be able to redeem them anytime between August 1 to 31!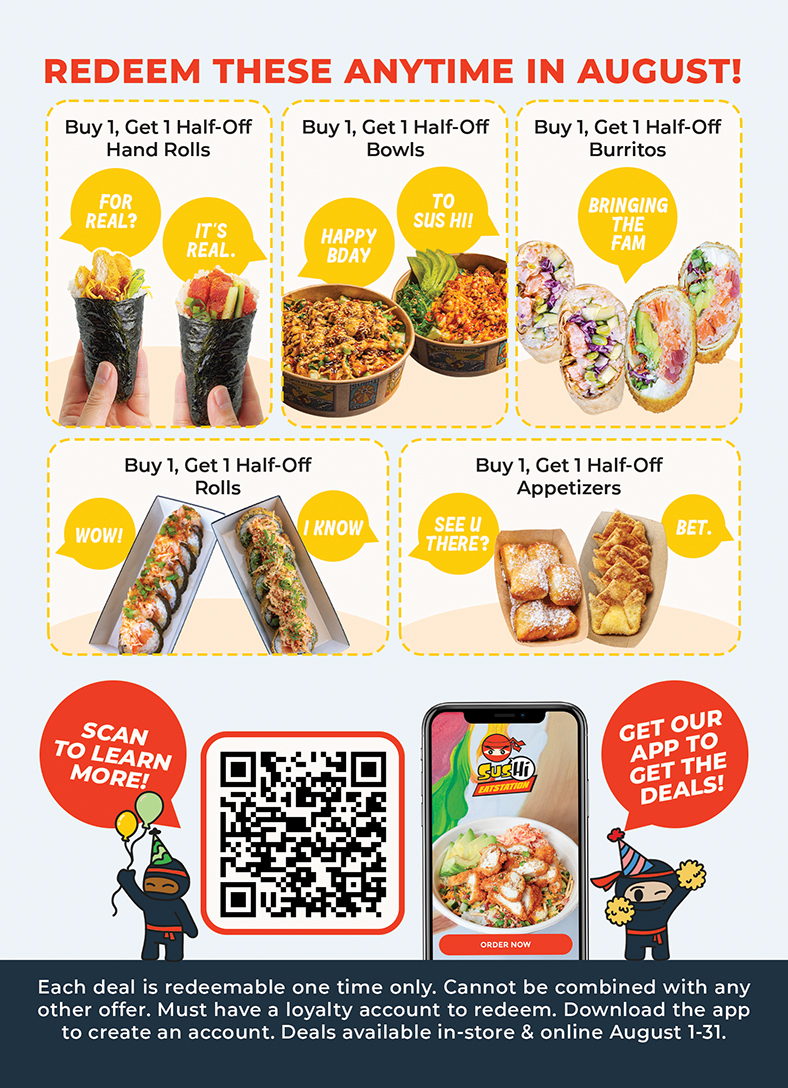 Terms and Conditions: To ensure a smooth and enjoyable experience for everyone, Sus Hi Eatstation has outlined a few disclaimers for the BOGO at the DOJO promotion. Firstly, the offer cannot be combined with any other ongoing promotions or discounts. Secondly, customers are allowed to redeem only one BOGO offer per day and are not able to mix and match items. For example: buy one roll, get a bowl 50% off. It must be buy one roll, get another roll 50% off. In order to participate in the BOGO at the DOJO promotion, customers must have a loyalty account with Sus Hi Eatstation. This loyalty account allows customers to accumulate rewards and enjoy these exclusive perks. If you haven't already signed up for the loyalty program, it's the perfect time to do so and make the most of the anniversary celebration.
Free Sus Hi for a Month Giveaway: In addition to the exciting BOGO 50% deals, Sus Hi Eatstation will be running a grand giveaway on their social media platforms. On August 29, the actual day of their anniversary, they will choose one lucky winner to receive free Sus Hi for a month! To enter this giveaway, participants need to follow Sus Hi Eatstation on social media and tag friends in the comments. Each tag in a separate comment counts as one entry, increasing your chances to win!
Mark your calendars for August 1 and join in the celebration of Sus Hi Eatstation's 12th anniversary. Follow them on social media, tag your friends, and enter the giveaway for a chance to win free Sus Hi for a month on August 29. Get ready the epic festivities at the Dojo!