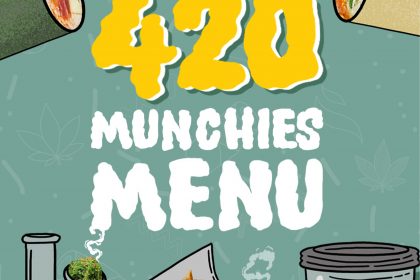 Hiya Ninjas 👋
So when most people think of holidays celebrated in April, they think of Easter, Passover, even April Fool's Day. But there's another day that we love to celebrate at Sus Hi Eatstation and to commemorate the special occasion, we're even offering some special deals! 
Any guesses…?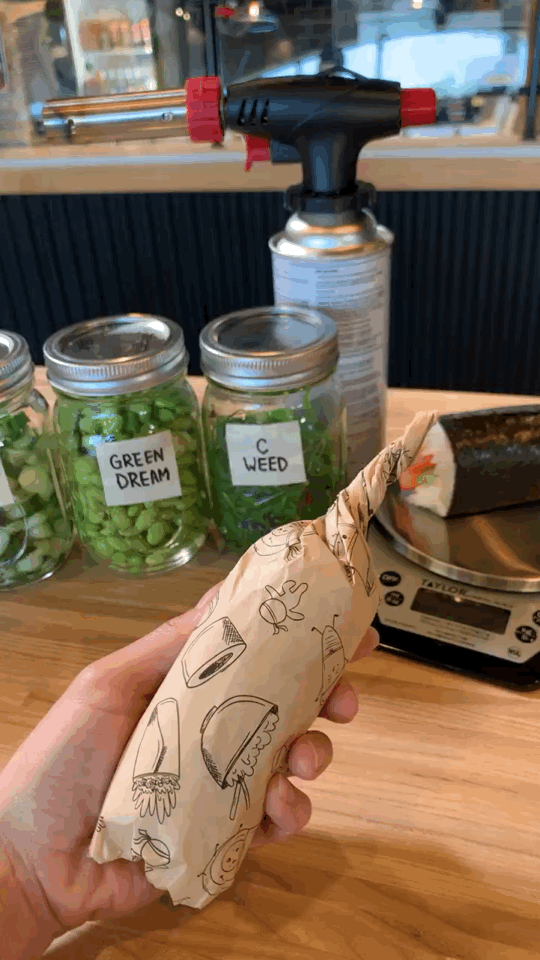 Okay, okay the anticipation is killing me…
April 20th is just around the corner, which means it's time for Sus Hi's 420 promotion!!! One of our most talked about deals the iconic $4.20 sushi joints are back on 4/20, but this year we decided to step up our game and add some additional deals which will include:
Mini Nori Joints for $4.95

Burrito Blunts for $7.50

4 different Edibles for $4.20 each!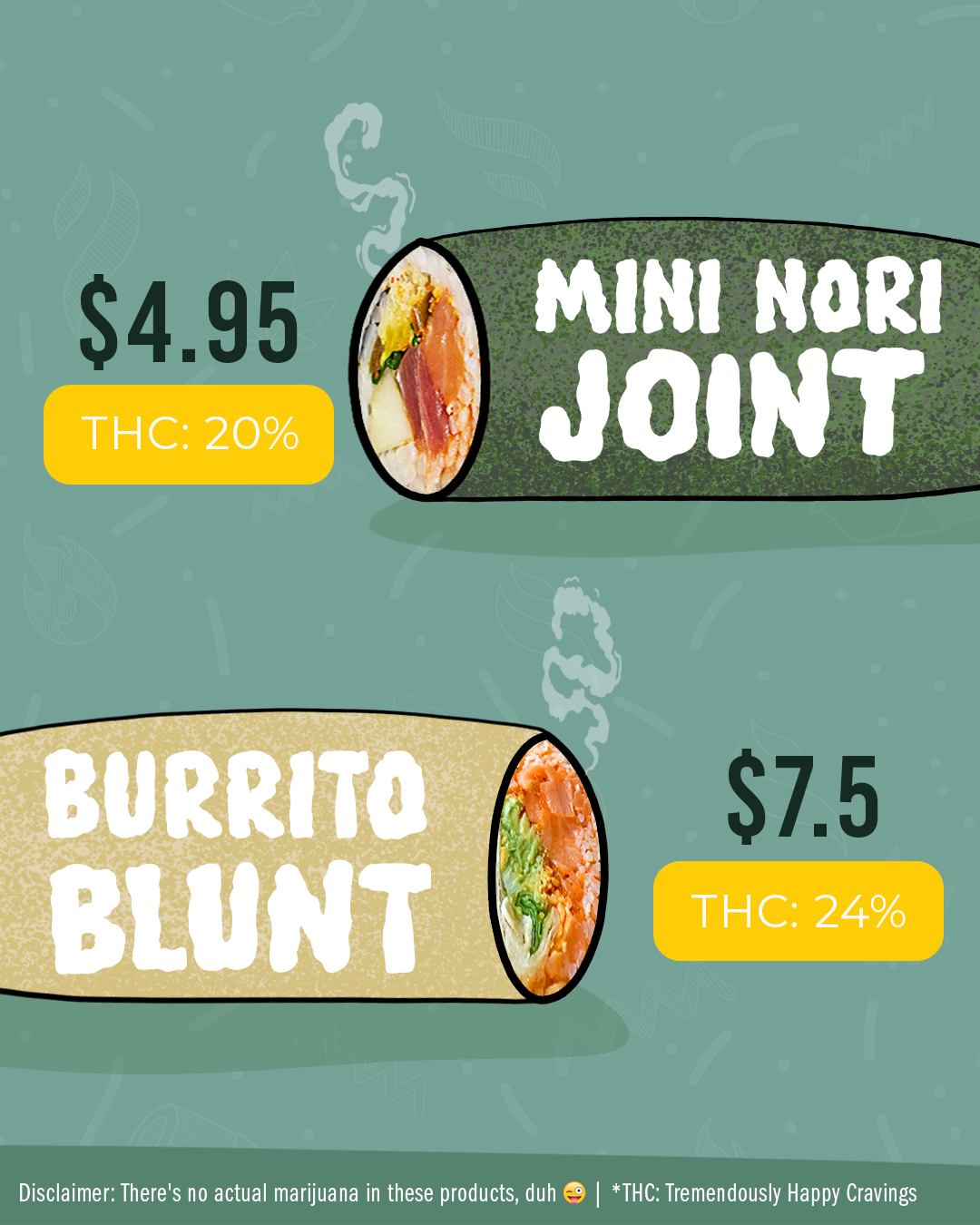 You can create your own nori "joint", or burrito "blunt", or feel free to try one of our custom favorites! 👅
These Edibles (aka Appetizers) will be $4.20 each!!
"Mary Jane" Beignets is our deliciously addictive fried dough dessert topped with powdered sugar and served with a side of condensed milk

"Sea-Weed" is our fresh and delightful seaweed salad

"Krab Dabs" are our mouthwatering krab rangoons served with a side of triple x sauce

"Spicy Cali-Flower" is our tongue-tingling spicy cauliflower.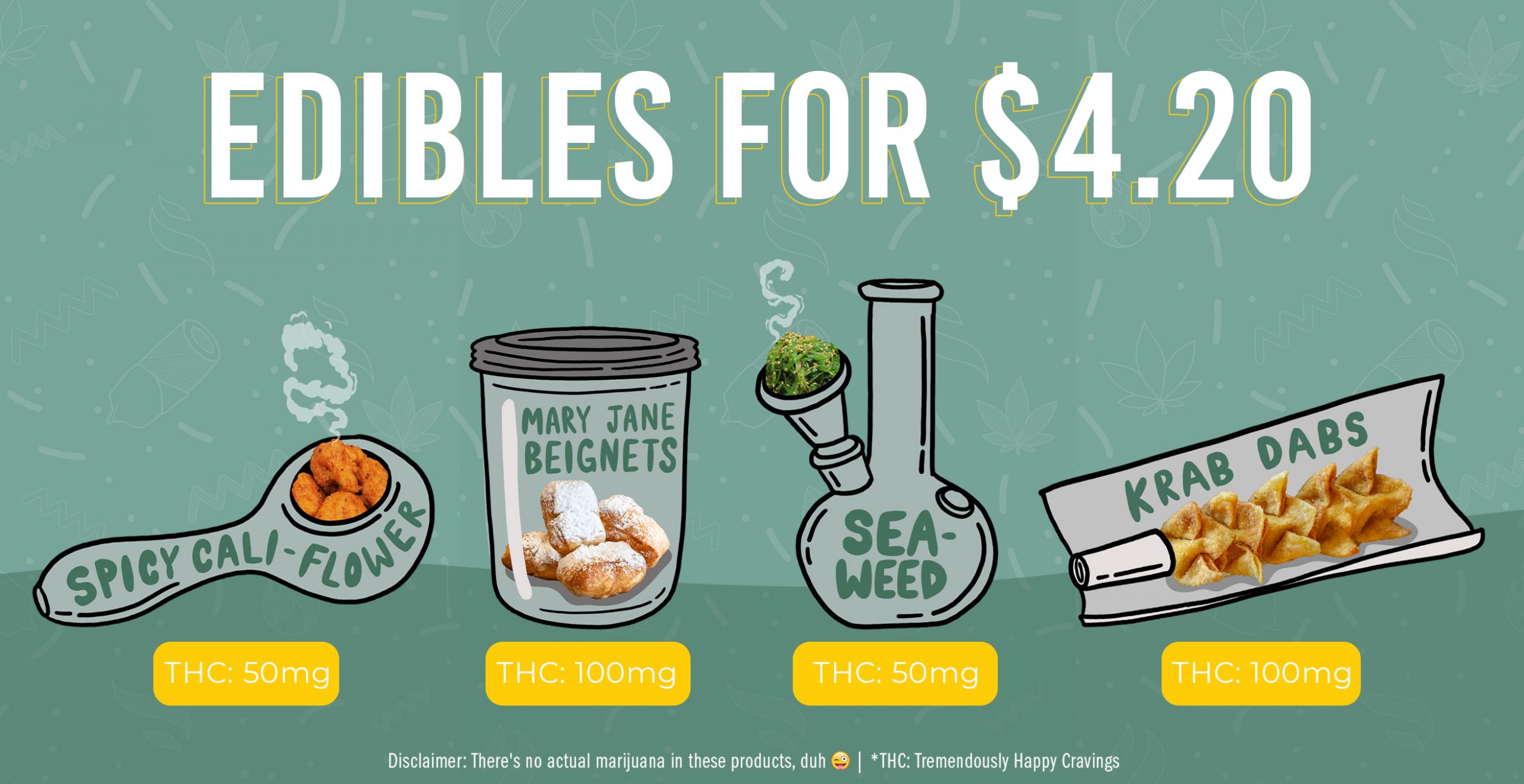 Important to note that none of these food items actually contain marijuana! Our THC stands for "Tremendously Happy Cravings" and once you try these deals you'll understand why! 
When I asked our Grandmaster (Sus Hi Eatstation Co-Owner) Robert Ly why they decided to do special promotions for 420 he responded, "It's celebrated by a huge community and a lot of companies tend to play off this day. It was something Me and Iam came up with about 3 years ago. We thought it was a great idea to serve our sushi rolls uncut and call it a sushi joint. Since then, each year we do our best to make it fun and entertaining to continue to play off this day. We want to offer other products cause it's just fun and we want to offer more options for our Ninjas."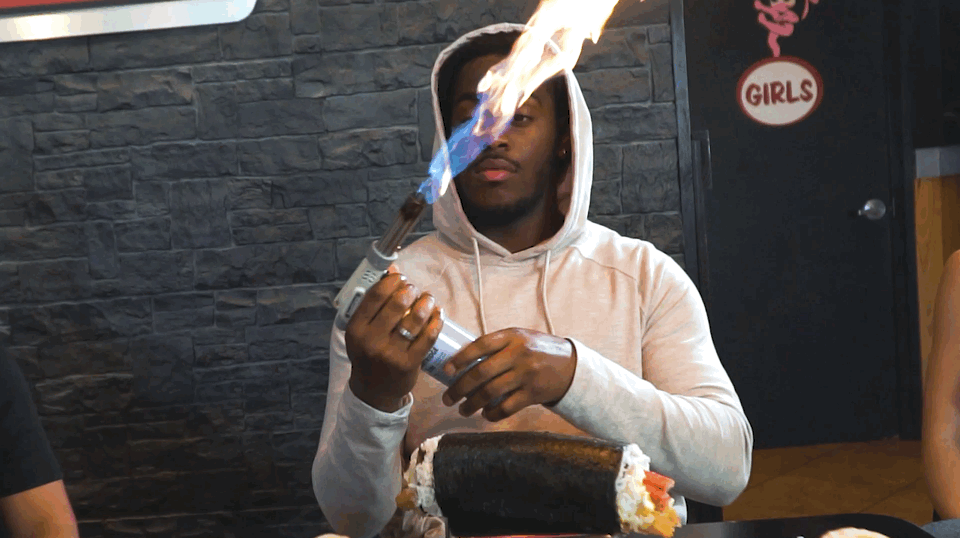 So whether you are 420 friendly or not, be sure to roll up to any local Dojo and enjoy access to all these yummy deals all day on 4/20 only. 
Deal is available in-store at any Dojo or on the Sus Hi app!
Click on this link to order 4/20 deals on the app: https://direct.chownow.com/order/8217/locations
Until next time, see ya later Ninjas ✌