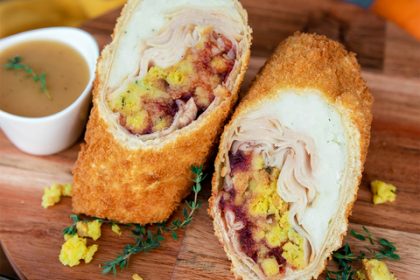 Hiya Ninjas!!! 👋
Wow, we are so close to the end of the year! We're stuffing away our skeletons and breaking out the Christmas lights and our best stuffing recipes! 
Sus Hi Eatstation wanted to give thanks to all our loyal customers for all of your love and support of all our dojos new and old, and this year we are introducing for the very first time…a Thanksgiving Fried Burrito!!! You've never tasted Thanksgiving dinner like this before! 
So what's in the Thanksgiving Burrito you may be wondering?
All of the yummy Thanksgiving foods combined into one…but better. Then wrapped in a burrito. Then fried 😋 And a generous side of gravy to dip it all into. What more could you ask for?
Here's what's inside:
mashed potatoes (ooph!)

stuffing

cranberry sauce

turkey

& a side of gravy for dipping (double ooph! 🤤)
And as a super special thanks to all our customers, the Thanksgiving Burrito will be available ALL of November at ALL Dojo locations! You're Welcome 👏 But seriously run (carefully) don't walk to your nearest dojo and try our new Thanksgiving Burrito. And in the spirit of holiday, share it with a loved one 💝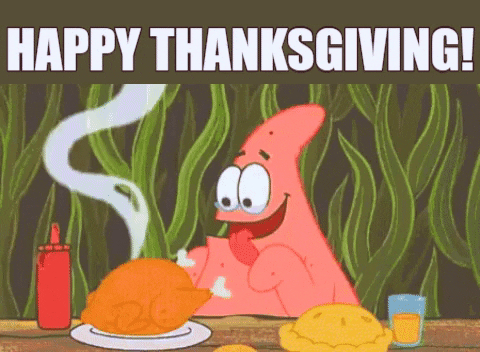 Until Next Time Ninjas! 🦃