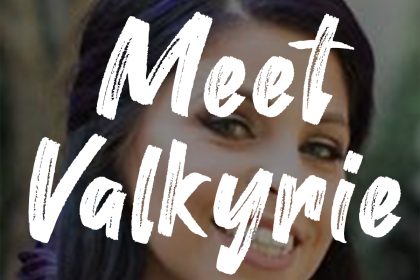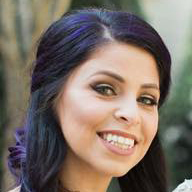 Hi-Ya Ninjas! Welcome to part 8 of our series- "Meet the Team", where we get up close and personal about the Master Team and Ninjas behind the scenes! I asked these ninjas a bunch of questions about themselves and learned exciting things about them! I'm your host, Sunshine and I'll be taking you through these amazing ninjas and the stories behind them.
Today we'll be talking about Amanda "Mandy" Johnson, AKA Ninja Valkyrie! She's our Opener Assistant- a recent and important position created because of all the upcoming new Dojos! (Chickasaw, Tampa, and Gainesville, anyone!?) As the Opener Assistant, she oversees all new Dojo openings with Grandmaster Fun Ly (Robert Ly), and Miso Eel (Teresa Ly)!
What's the story on your Ninja name?
Valkyrie: "My husband is Norwegian, direct descendant of Narhous. Valkyries are angels that watch over the battlefield and escort Viking warriors who died in battle to Valhalla. My husband says that I saved him from battles, struggles and I'm his personal Valkyrie."
Sunshine: The feels- is someone cutting onions over here?? 😭
What are some of the cool things you do as the opener assistant?
Valkyrie: "I deal with licensing and permitting. I help create different accounts and I also plan, execute, and close different projects."
What were you doing before Sus-Hi?
Valkyrie: "I was a stay-at-home mommy!"
Sunshine: With her two beautiful kids, EJ and Emma!
How does it feel being a part of the team?
Valkyrie: "It feels super amazing and I'm super blessed to be apart of the Sus Hi team. Couldn't have asked for a better company to work for.
What's your favorite part about working at Sus Hi?
Valkyrie: There isn't one part that over shines the other, I love every part of Sus Hi!
What's your passion?
Valkyrie: "My passion is health and fitness, helping others [at CrossFit] to lift people up spreading positivity."
What do you do on your days off?
Valkyrie: "On my days off, I spend time with my family, work out, go out to Kelly's Homemade Ice Cream with my friends (wink wink 😜)"
What's your favorite Sus-Hi meal?
Valkyrie: A fried burrito with white rice, steak, chicken tempura, avocado, cucumber, cheese (not melted) and bacon! For sauces, Triple X sauce!
What's your favorite quote?
Valkyrie: "Courage isn't having the strength to go on – it is going on when you don't have strength." "I like this quote because its always reminding me no matter how hard things are you still push through them.  Never give up."
Thanks for reading, my ninjas! I hope you all loved learning about Ninja Valkyrie! Stay tuned for our new locations on our social media and our blogs on here!
Our latest dojo, Chickasaw!
[https://sushieatstation.com/sus-hi-eatstation-is-finally-opening-at-chickasaw/]
Our Instagram!
Sus Hi Eatstation (@sushieatstation) • Instagram photos and videos