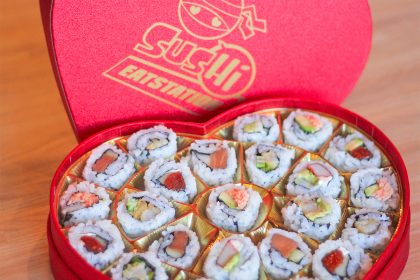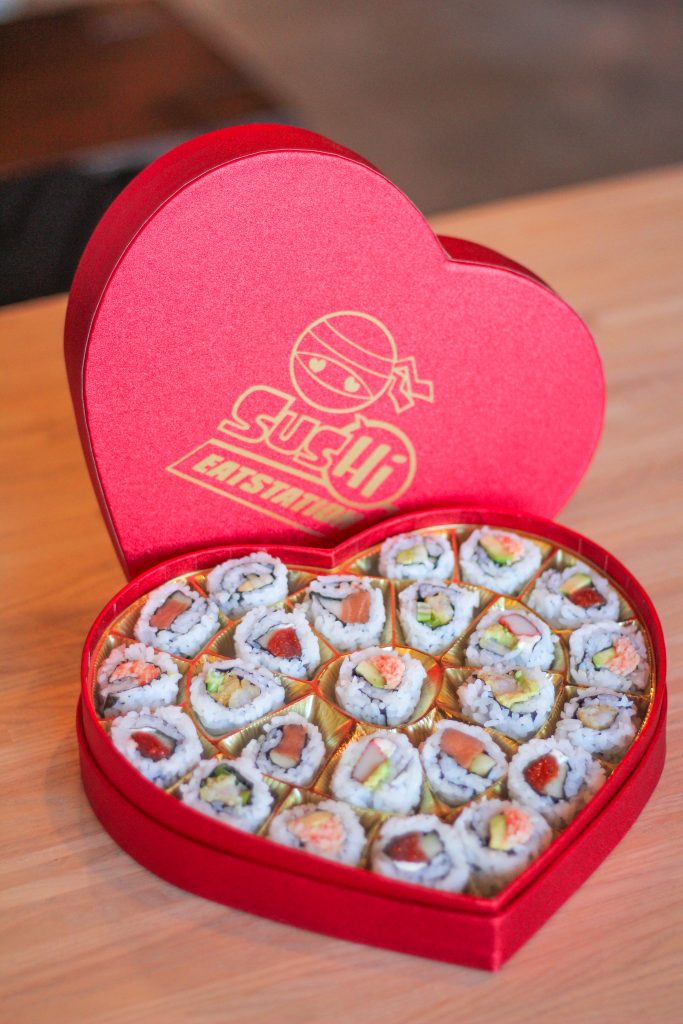 Hey Ninjas!! ✌
With Valentine's Day just around the corner, your favorite ninjas from Sus Hi Eatstation have come up with a way for us all to love Valentine's Day whether you're happily single AF or happily taken.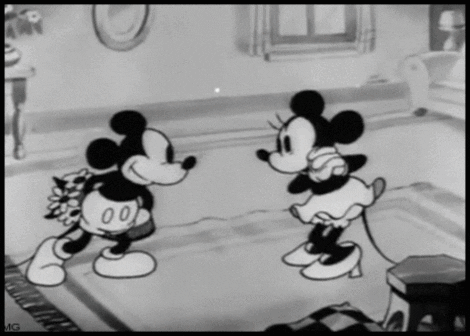 One thing we can all agree on is our love for sushi and Sus Hi is offering a pretty epic special just in time for the holiday of love. Sus Hi Eatstation is offering Sushi Boxes for Valentine's Day. Yes, you read that correctly. Who needs chocolate and flowers when you can have a whole box of sushi!!! Surprise and delight your special someone and order a sushi box! Or you can be like me and order 3 boxes for yourself. Don't judge me; you know it's that good! 😩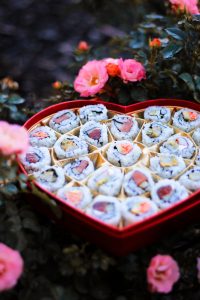 All jokes aside, let us break down the details for you.
The Sushi boxes are available only for Valentine's Day (February 14) but people can pre-order the boxes from now until February 10th. 💝
All boxes come with 24 pieces of an assortment of rolls. 24 rolls of delicious, mouthwatering sushi. Ok I'll stop I promise…anyways there are 3 presets you can choose from: Cooked, Assorted, or Vegetarian. (FYI the presets are non-customizable.)
Cooked preset comes with all cooked items such as: spicy krab, krab, shrimp tempura, chicken tempura, veggie, and sweet potato rolls assortment. Yummy 👅Cost: $45
Assorted preset comes with a mixture of cooked and raw items like: salmon, tuna, spicy salmon, spicy tuna, and all the cooked items listed previously. Double Yum 😋Cost: $45
Of course they didn't forget our veggie lovers! Vegetarian preset comes with vegetarian options such as: tofu, veggie, and sweet potato rolls. However important to note that this preset is not vegan. Still very yummy 😜Cost: $40
All sushi boxes come with: chopsticks, fork, napkins, ginger, wasabi, soy sauce packets, and two sides of sauce of your choice. Sauce it up!
Customers can order their sushi box for pick-up OR they can have it delivered to their special someone. This is such a great deal!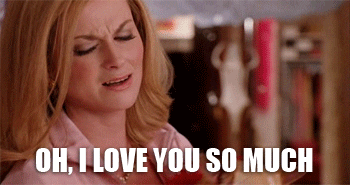 About pick-up: There is zero additional cost and customers can pick up their sushi box at any Dojo location they choose: UCF, Altamonte Springs, Lake Nona, Millenia, East Colonial, and Chickasaw.
About delivery: It is $15 extra which will be personally delivered straight to your door by one of your local Ninjas! They can deliver to their house, their work, etc. Important to note that Ninjas can only deliver within a five mile radius of each Dojo.
In addition, customers can add a custom card with their sushi box to personalize their box. .It costs $3 extra but all cards will be handwritten with love!
So don't forget to get your pre-orders in, they must be placed before Monday, February 10.
All orders will be ready for pick-up and delivery on Friday, February 14th. Pre-orders are all placed online on our website! https://sushieatstation.com/vday-sushi-box/
Can't wait to see everyone enjoying their sushi boxes on Valentine's Day! 
Until next time, see ya Ninjas! 👋
With love 💘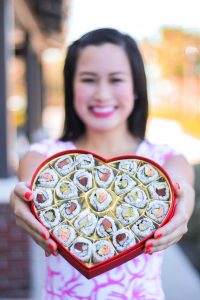 Watch the video here: https://fbwat.ch/1nrlLRUVBvA725N4